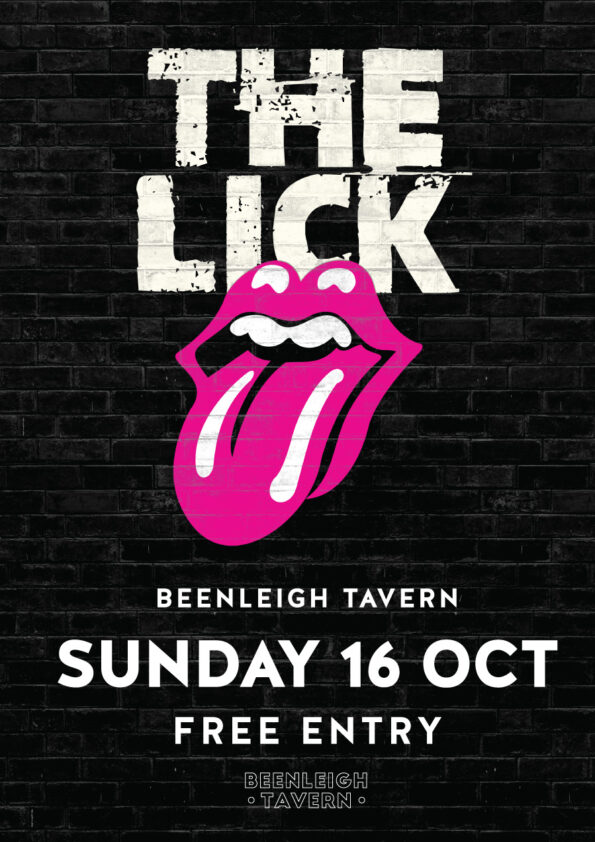 The Lick
Sunday 16th October
The Lick are an amazing band, storming through 5 decades of The Stones music.
Swagger like Jagger to the Riffs of Keith, Ronnie, Billy and Charlie.
Capturing the authenticity and spirit of The Stones putting out big energy. Playing all the Rolling Stones classics including all their hits such as Satisfaction, Brown Sugar, 19th Nervous Breakdown and Honky Tonk Woman.