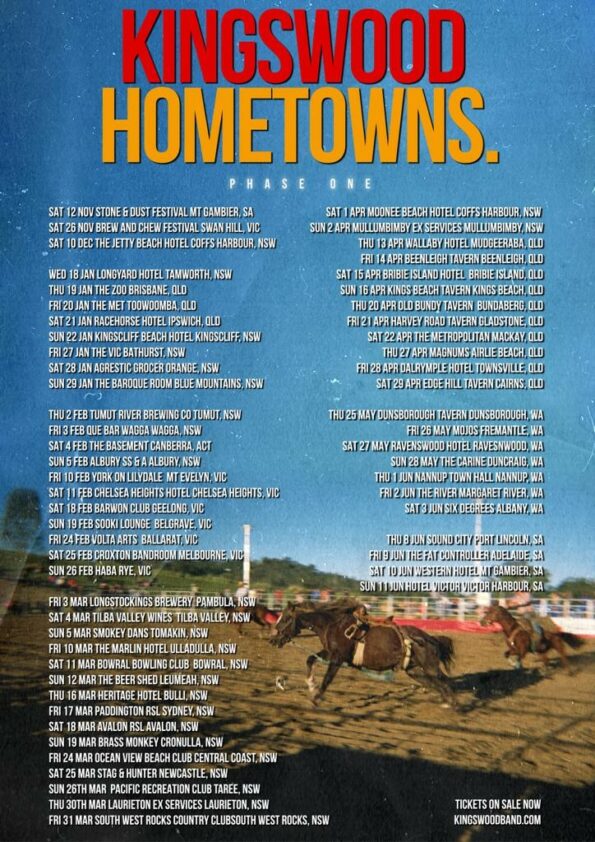 Kingswood
Friday 14th April
The "Hometowns" tour will see the band undertake more shows (70 + dates) than ever on record in the history of Australia, specially modifying a coach to sustain the overwhelmingly extensive undertaking from January 2023.
Coinciding with the tour announcement, Kingswood have released their new single 'Burning Holes'. This is hands down the best writing to come from the Kingswood camp since in recent times and heralds a significant return to form for the critically acclaimed 4-piece.
The new single is the first track from their forthcoming studio album 'Home' coming out in February 2023. The new album 'Home' is melodically rich in Americana vibes and bluesy rock after being mixed and mastered in Nashville by revered American engineer Eddie Spear (Zach Bryan, Chris Stapleton, Brandi Carlisle).