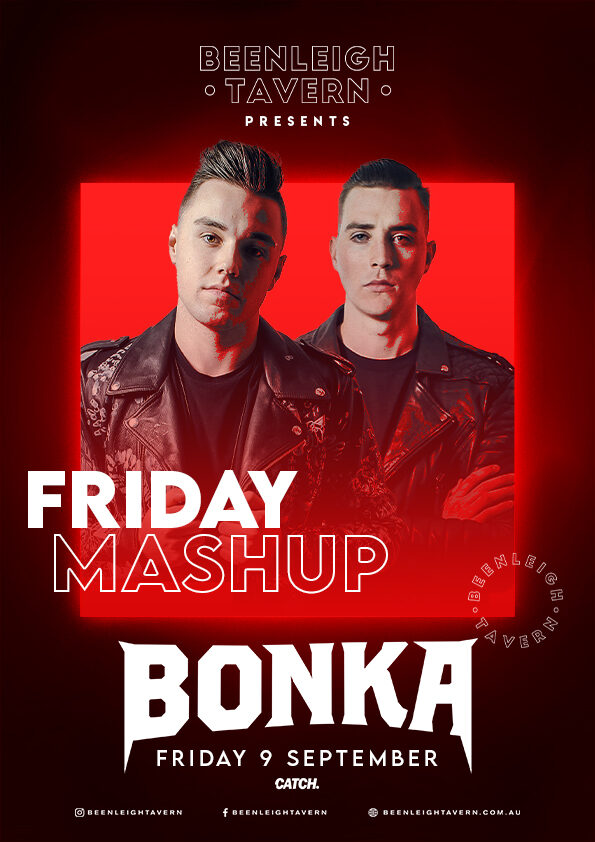 Friday Mashup ft. Bonka
Friday 9th September
Bonka takes over Friday Mashup at the Beenleigh Tavern.
There is no denying that party's and music go hand in hand and the top priority for Australia's Bonka is just this – oh, with a few added bottles of Jager to ignite the situation!
See you on the dance floor from 9pm until late.