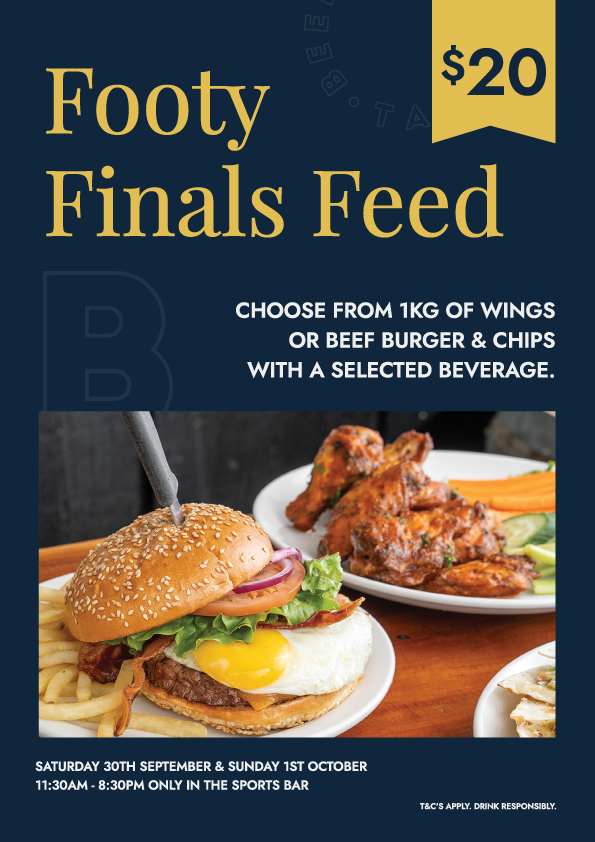 Footy Finals Feed
Sep 30th - Oct 1st
Two Grand Finals back to back is something to celebrate.
Join us on Saturday September 30th to catch all the action from the AFL Grand Final, and get back the very next day for the trilling NRL Grand Final.
And, grab a kilo of wings, or a beef burger and chips, AND a beverage for just $20!