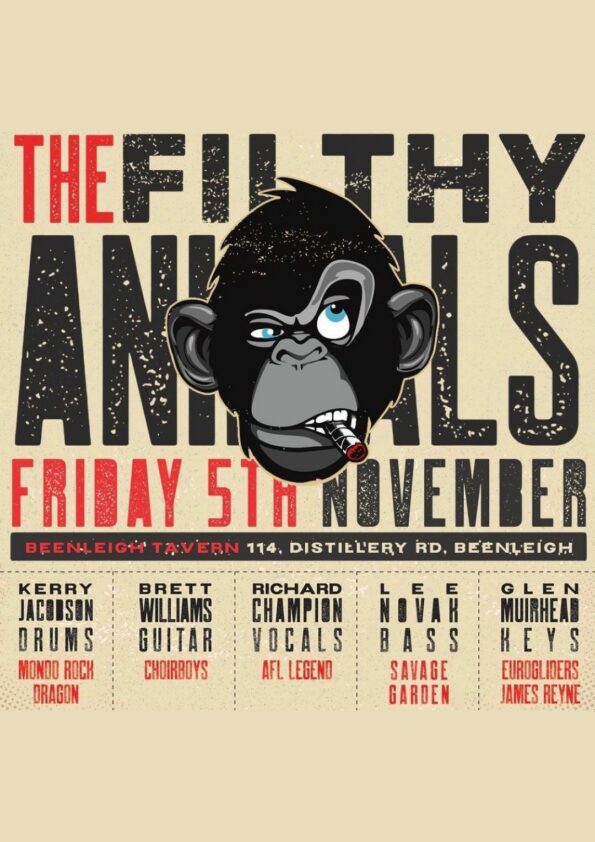 Filthy Animals
Friday 5th November
The Filthy Animals played on the songs you know and love and together, will rock your world!
Queensland musicians unite to play you the very best rock songs of all time….this is NOT your average cover band!
4 Rock Legends | An AFL Superstar
Brett Williams – Choirboys
Kerry Jacobson – Dragon/Mondo Rock/Ian Moss
Glen Muirhead – Eurogliders/James Reyne
Lee Novak – Savage Garden
And…
Richard Champion – AFL Superstar
No booking required, just rock up from 8:00PM.
You won't want to miss out, we'll see you Friday night!