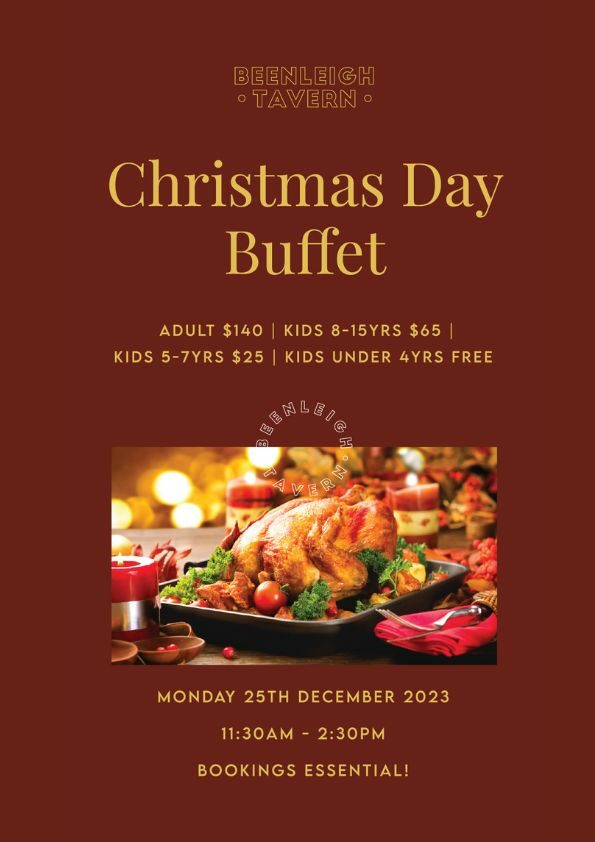 Christmas Lunch
Monday 25th December
We're dreaming of a Beenleigh Christmas, just like the ones we used to know.
Come celebrate the most wonderful time of the year with us, with a delicious buffet with all your Chrissy faves.
| Adults 17+– $140.00 | Teens 8-16 $65 | Children 5-7 $25 |4 years and under – Free
Let your friends at The Beenleigh Tavner take care of Christmas this year.